Where's Bob? His Grass Grows Slowly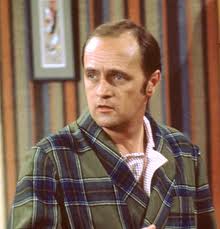 Help us find Bob! We get feedback all the time. Most of the time its flattering stuff... "Pearl's Premium is great; it really does grow slowly..." or "Your grass grew in my lawn where nothing has grown before; finally, I have lawn..." or "I gave up the chemicals and I'd all but given up on having a beautiful lawn... until I found Pearl's Premium." Well, you get the idea.
Of course, as with any product, we get a few complaints along the way. Responding to these my job behind the scenes. We always try to respond quickly, often dropping by for homeowners in the area, taking a test soil sample and even offering up a new bag of Pearl's Premium sometimes.... even when the issue was unrelated.
For example, I visited Debra in Natick the other day to see why she was unhappy. It turns out Debra had a grub infestation that had ruined part of her lawn. Pearl's Premium wasn't to blame, but we showed up, and she was grateful we did: "Hi, This is SO above and beyond the call of duty!!! I am thoroughly surprised and appreciative that you took the time to ask Russell's about grubs - in addition to driving over to my house! Thanks again so very much!"
Unfortunately, one of our customers didn't get the kind of response he deserved. Bob in Brookline wrote that his seed hadn't filled in yet (that's one of the challenges with slow growing grass... it grows slowly!) and that when he tried to contact us he didn't hear back. Mae culpa, I dropped the ball (actually, we lost the phone message). After not hearing anything from us, Bob submitted an email through our website expressing his frustration but, alas, without providing any contact information asked for on the contact us form.
So, we've decided to do something about it. Please help us find Bob! Here's what we know. He's an avid gardener. He lives in Brookline. And he deserves a humble apology (and a beautiful lawn) from Pearl's Premium. The person who can help us find Bob will get a free lawn consultation and a bag of Pearl's Premium slow growing, drought tolerant, chemical independent lawn seed for their own yard!
So, please help us find Bob!