No Grass Grows on this Inspiring Skater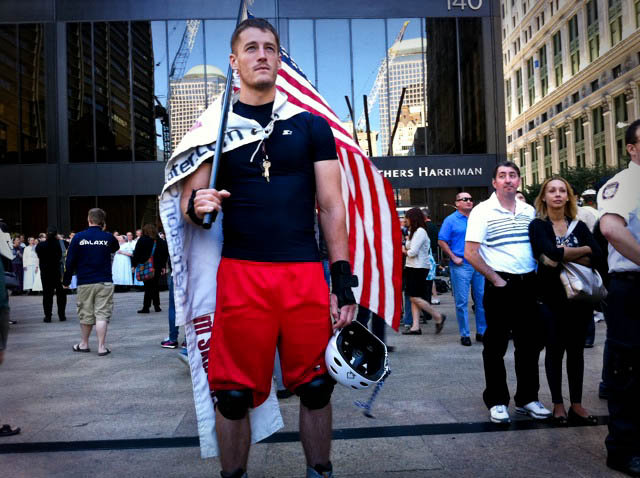 I had the pleasure of meeting Austin Szelkowski the other day. Austin is better known as the "Freedom Skater." He is embarking later this week on a 3,000 mile skate (that's inline roller skates) across America.
His journey will take him from the Statue of Liberty to Santa Monica carrying the American flag and a very American message of empowerment, freedom and entrepreneurship for America's youth. "I'll stop to inspire students along the way to pursue their dreams and live without fear," Austin explains on his website, thefreedomskater.com.
We had a chance to compare notes at a Mass Challenge event where he learned about Pearl's Premium Ultra Low Maintenance Lawn Seed and our mission to make the American lawn sustainable, by mowing less, reducing law watering and eliminate lawn chemicals. Austin wrote on his blog about the experience, "what an amazing crowd at MassChallenge! They had so much innovative and entrepreneurial spirit, and they totally got the connection between individual freedom and entrepreneurship." We hope he'll spread the word as he skates by high maintenance, chemically dependent American lawns!
Good luck Austin!