Bucky, Birds and Pohick Bay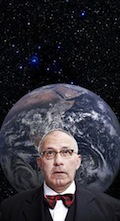 I'm on the road traveling with my ultra lightweight Pearl's Premium trailer and staying in lots of beautiful parks. Last night, it was a symphony of owl's and birds calling back and forth in the pitch black night at the Pohick Bay Regional Park in Lorton, VA. Its just south of Washington, DC and a great place to stay. Call and book your stay: 703-339-6104.
I just saw a great show. R. Buckminster Fuller: the history (and mystery) of the universe, a theatrical performance now running at the Arena Stage in Washington until July 2. It's a must see to open your mind and heart… worth the trip to Washington for any person reading this!