Peach Mango Pie and Puppy Dog Tails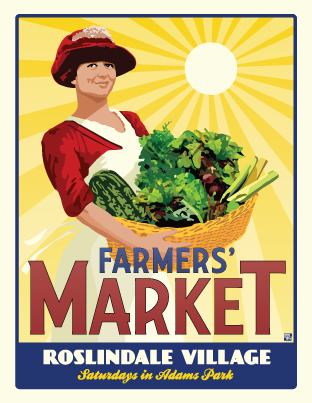 We went to a really great Farmers' Market this past weekend in Roslindale Village (MA). It was an urban setting (Roslindale, for those who don't know, is part of Boston), but it had a real country market feel. You know, friendly people, waggy tail dogs, good smells, homemade pie (more on that later).
The people were really interested in sustainable lawn care. They had lots of questions, and - go figure - even bought a few bags of Pearl's Premium lawn seed. It turns out that city folk have lawns too. In fact, they have small, shady lawns that don't grow grass very well. Bingo! Pearl's Premium is Made for the Shade! No kidding, we hear it a lot.
One nice lady bought a bag and said, "this will make a wonderful gift for my neighbor." While we whole-heartedly agree, we wonder: was she trying to tell her neighbor something?
It rained at the end, but that didn't dampen anyone's spirits... certainly not mine after I got myself a piece of peach mango pie!
Check it out next time you're in the neighborhood.