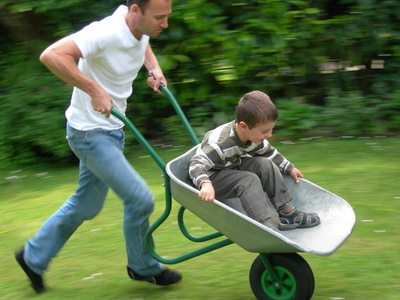 With a slow-growing Pearl's Premium organic lawn, Dad will be mowing a lot less. That means more time to be a Dad.

With our ultra low maintenance grass seed, save hundreds of dollars in lawn watering, fertilizing and mowing each season:


Slow growing - mow only once a month
Seldom or never water
Drought-tolerant
Thrives without harmful chemicals
Safe for kids and pets
Your eco lawn will be eco friendly!
Buy now and save $6 on a 5 lb. bag (normally $35.95 – SALE PRICE $29.95!).

Offer ends on Father's Day, June 20.